Community & Economic Information
Fargo, Moorhead, & West Fargo's continuous growth and strong economy makes this a community you will want to be a part of! Not only are there over 5,000+ open jobs here, but there are a variety of arts, entertainment, schools, & dining options making the Fargo, Moorhead, & West Fargo area unique. Explore each area & what they have to offer with the links below!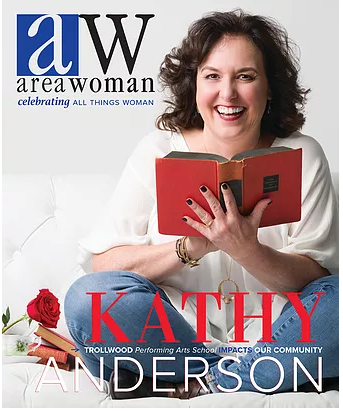 City Websites
---
County Websites & Resources
Popular City Links
Additional Resources
---
Economic Information
Find out what all the buzz is about in the Fargo-Moorhead Area! The links below provide a snapshot of the quality of life, cost of living, and explain the community's growth in the past 10 years. The FM area continues to be a great community to live, work, do business, & play.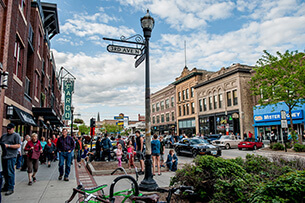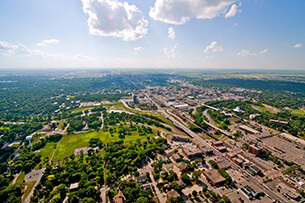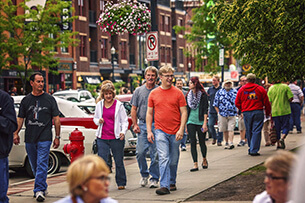 ---
FARGO-MOORHEAD AREA ECONOMIC INFORMATION SOURCES:
Greater Fargo Moorhead Economic Development Corporation
North Dakota Department of Economic Development
Minnesota Department of Employment & Economic Development
Testimonials
" Park Co Realty was Amazing to work with. Elizabeth was very helpful and really listened to us and our desires in finding the perfect home. She was friendly and very knowledgeable about what to look for in new construction and how to navigate the home buying process. This is my 4th home purchase, and by far, the most pleasant experience in home buying. "
- Michele Waldera
" Elizabeth did a great job in several areas. First, she helped us understand the Fargo area and identified what was important to us in deciding where we should buy. She spent time understanding what we liked and presented us homes that aligned with our taste. Lastly, she assisted us in all of the details that come with purchasing a home. Buying a home is hard work and Elizabeth was there to make it as easy as possible! "
- James and Gartha Sipe
" Elizabeth was so awesome to work with! She walked me through everything, and even recommended a great cleaning and moving company for me to us. She is a valuable resource in my first time home buying experience and I appreciate her waking up early for me. Thanks Elizabeth! "
- Brittany Olson
" Elizabeth is so attentive and is able to understand exactly what our needs are so we didn't have to go through houses that weren't even pertinent. She is so knowledgeable and able to really get the work done. "
- Sheila Harris
" Eliizabeth Nelson went to great lengths to find just the place I wanted. When she had to be out of town and i last minute wanted another walk thru, she lined someone up from Park Co. immediately. Very conscientious. Thank you "
- Julie Hulne
" Elizabeth Nelson was top notch. She always made us feel like we were the only client and always got her full attention when it came to anything and everything! Highly satisfied "
- Mark Weekley
" Elizabeth Nelson was a fantastic agent. She always made us feel like we were her No. 1 clients. She was consistently prompt to reply, thoughtful, respectful and extremely helpful. Her expertise was highly valued and we leveraged it often during the entire process, from the initial point of contact straight through to closing -- and the myriad steps between. Buying a house is naturally daunting, but Elizabeth made this endeavor a breeze for us. Her insight helped shape our decisions and guided us down the right path. She made herself available whenever we needed her, and she never made us feel as if we were a burden. Thank you Elizabeth. You are truly Park Co., Realtors' greatest asset! "
- Ronald Kotrba
" Park Co did a fantastic job all around. First off, our realtor spent 2 years showing us various properties to purchase. When we finally found one, she was able to sell our old house in 1 day. The whole processes went as smooth as possible. Thanks Elizabeth for being great at your job!! "
- Adrian Greiff
" Elizabeth is very knowledgeable and was able to answer all our questions. She gave solid feedback when asked and her straightforward approach/response to some of our aggressive proposals was appreciated. At end of the buying & selling process, our negotiation strategy was a success and we achieved our outcome of all (3) parties closing in 5-6 week timeframe! Thanks Elizabeth! "
- Jeremy Majerus
" Elizabeth did a great job. Outstanding "
- Valrie Putney
" See above "
- Becki Samuelson
" Elizabeth was always professional, prompt in responding to questions and was easy to get a hold of. She had great recommendations, and made the process so easy. "
- Kari Uzzle
" Amazing! Every question was answered with in minutes. "
- Tanyalee Smith
" Elizabeth was great in every step of the process. She made sure all steps of the process went smooth and helped provide a great experience for us. "
- Steven and Cathy Gruba
" We would personally like to thank Elizabeth Nelson for all of her hard work. From day one she put us at ease with a move from out of state. She guided us through every step of the process and took excellent care of us like family! "
- Amanda Rucinski
" Elizabeth was amazing. We never had to worry about anything during the whole process. "
- Tara Otto
" Elizabeth is awesome! Very friendly and extremely knowledgeable. "
- Gregory Heinz
" Elizabeth was beyond amazing. We couldn't have asked for a better experience for our first home purchase. She answered all of our question and concerns, led us through our first home buying experience with patience. There was constant communication and positive energy about the whole process. Absolutely loved her and would recommend her to anyone!! "
- Mckenna Ohm
" Elizabeth did a fantastic job and everything went slowly. Highly recommend. "
- Larry and Barbara Gilleland
" I would have to say this is the best experience I have had with a realtor. This is my second home purchase and after we sold our first home with a different realtor company my wife and I had the worst experience ever. But after working with Elizabeth Nelson we have new confidence in a realtor again she was great she made everything so simple and smooth we never felt like we were buying a house. She literally took care of everything for us and found our dream house in one day of searching. She took what we wanted and needed and our budget and showed us several great houses and the one the we bought. So thank you Elizabeth you were amazing. "
- Zachary Otto
" Our realtor, Elizabeth Nelson, was absolutely wonderful to work with for a first time home buyer. She was knowledgeable, friendly and very helpful. I'd highly recommend her to any new or experienced home buyer, she is professional, kind and cares about her clients and their needs. "
- Devin Cunningham
" Elizabeth Nelson is an awesome realtor! She worked with me for a long time before I found my perfect home. I really appreciate her professionalism, dedication, and positive attitude. No matter what, she always had a smile on her face and said we will find a home, don't worry, we will find you a home. Thank you Elizabeth! You are the best and I am so thankful you were my realtor to help me! "
- Amy Fitzpatrick
" My realtor did a wonderful job facilitating my transaction. I feel confident there will be no issues. "
- Sarah Sonnenberg
" Elizabeth is not only a knowledgeable and timely realtor, but she is also a great person to work with. She always met us with what we needed and took time to connect with our family throughout the process. We've worked with her on two purchases and would recommend her to anyone! "
- Kevin Cronen
" Elizabeth is so wonderful to work with. She is organized, knowledgeable & very patient. We appreciate her hard work in helping us find a new home and selling our current home-all in a 2 month time frame! We could not recommend her more to potential buyers & sellers. "
- Byron Snider
" Elizabeth did a great job finding our new home and negotiating a fair price! We highly recommend Elizabeth! "
- Andrew McFarlane
" Elizabeth Nelson and Park Co were great to work with. She was very thorough and very knowledgeable in her job. Any questions were answered or addressed within minutes. Very satisfied. "
- Jason Samuelson
" Elizabeth Nelson was unbelievable in selling our home. She was very nice and informative on every question we had. If I ever had to do it again I would chose her hands down ??? "
- Michael Smith
" Elizabeth was the best realtor I could have asked for. She was available to answer any questions I had at the drop of a hat. She gave her professional opinion while viewing houses and helped me make the best real estate choice for my circumstances. "
- Nicole McCullough
" We really enjoyed having Elizabeth for both of our home purchases in the last 3 years. She is very personable. She is really there to help you and support you through the process. I would definitely recommend her to others. "
- Jenna Cronen
" Elizabeth is the best! "
- Claire Anderson
" I thought that Elizabeth really work hard with us, we weren't the easy to find the perfect house. But, she earned her money on this one "
- David Dynes
Previous
Next