TIPS TO BUY A HOME
FIND A REALTOR

®

TO REPRESENT YOU
As a member of the multiple listing service (MLS), your REALTOR

®

has access to the homes on the market.
SHOP LENDERS
It is recommended you shop at least three different lenders. Find out what loan options are recommended for you and the costs and benefits for each.
LOOK AT HOMES
You will be set up on "auto email" based on your home search criteria. Your REALTOR

®

will arrange for private showings. Once you find a home you want to buy, you will need a "Loan Estimate" from your lender.
WRITE AN OFFER
An earnest money check & pre-qualification letter from your lender will be needed when writing an offer. Once your offer is accepted, you will need to indicate your "Intent to Proceed" to your lender.
HOME INSPECTION
Inspections are encouraged and usually done within 3-5 days of an accepted offer at the expense of the buyer. This inspection provides a professional opinion on the condition of the home.
APPRAISAL
Most loan types will require an appraisal to be done. The home will need to appraise at the purchase price or greater to move forward.
NOTIFY OTHERS
Give written notice if you are renting and notify the post office. You'll be responsible for putting all utilities (electric, water, garbage/sewer, internet/cable), in your name, starting on the closing date.
HOMEOWNERS INSURANCE
You'll be responsible for getting insurance set up and information sent to your lender.
FINAL WALK-THROUGH
You and your REALTOR

®

will go through the home a final time before closing to ensure it is in the same or better condition as when the offer was written.
UNDERSTANDING THE DISCLOSURE
At least 3 days before closing, you will receive a "Closing Disclosure" that breaks down your loan costs. Compare to the Loan Estimate. If you have questions, notify your REALTOR®.
CLOSING
Closing dates are usually 45-60 days from the contract date. It's time to sign papers and get the keys to your new home! You will need a cashier's check and a driver's license or government issued ID.
---
A Home Warranty Provides Peace-of-Mind After the Sale
A home warranty should include the property's plumbing, electrical, central air conditioning and heating systems, water well system, and structural coverage.

During your first year of ownership, a warranty protects you from unexpected costs of failures due to normal wear and tear on many mechanical systems. Simply call the warranty company when a covered component fails.

Appliances included in the sale are typically covered under the warranty. Look for a warranty that covers most appliances under that standard coverage without additional charges. Read the warranty contract to determine if both the built-in appliances, as well as the stand-alone appliances, are covered under the warranty.

Some warranties include various structural coverage. The warranty may cover structural items, including roof leaks, basement, wall, floor and ceiling cracks.

You can request the home warranty in your Offer to Purchase.

I

f the seller opts not to purchase on your behalf, you may purchase the warranty separately as part of the closing process.
PARK CO., REALTORS® partners with HSA Home Warranty. For more information, visit their website at www.onlinehsa.com.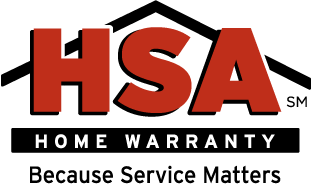 Testimonials
" Elizabeth was beyond amazing. We couldn't have asked for a better experience for our first home purchase. She answered all of our question and concerns, led us through our first home buying experience with patience. There was constant communication and positive energy about the whole process. Absolutely loved her and would recommend her to anyone!! "
- Mckenna Ohm
" Elizabeth is so wonderful to work with. She is organized, knowledgeable & very patient. We appreciate her hard work in helping us find a new home and selling our current home-all in a 2 month time frame! We could not recommend her more to potential buyers & sellers. "
- Byron Snider
" Park Co Realty was Amazing to work with. Elizabeth was very helpful and really listened to us and our desires in finding the perfect home. She was friendly and very knowledgeable about what to look for in new construction and how to navigate the home buying process. This is my 4th home purchase, and by far, the most pleasant experience in home buying. "
- Michele Waldera
" My realtor did a wonderful job facilitating my transaction. I feel confident there will be no issues. "
- Sarah Sonnenberg
" I thought that Elizabeth really work hard with us, we weren't the easy to find the perfect house. But, she earned her money on this one "
- David Dynes
" Elizabeth was the best realtor I could have asked for. She was available to answer any questions I had at the drop of a hat. She gave her professional opinion while viewing houses and helped me make the best real estate choice for my circumstances. "
- Nicole McCullough
" Elizabeth did a great job. Outstanding "
- Valrie Putney
" We would personally like to thank Elizabeth Nelson for all of her hard work. From day one she put us at ease with a move from out of state. She guided us through every step of the process and took excellent care of us like family! "
- Amanda Rucinski
" We really enjoyed having Elizabeth for both of our home purchases in the last 3 years. She is very personable. She is really there to help you and support you through the process. I would definitely recommend her to others. "
- Jenna Cronen
" Elizabeth is very knowledgeable and was able to answer all our questions. She gave solid feedback when asked and her straightforward approach/response to some of our aggressive proposals was appreciated. At end of the buying & selling process, our negotiation strategy was a success and we achieved our outcome of all (3) parties closing in 5-6 week timeframe! Thanks Elizabeth! "
- Jeremy Majerus
" Elizabeth Nelson was a fantastic agent. She always made us feel like we were her No. 1 clients. She was consistently prompt to reply, thoughtful, respectful and extremely helpful. Her expertise was highly valued and we leveraged it often during the entire process, from the initial point of contact straight through to closing -- and the myriad steps between. Buying a house is naturally daunting, but Elizabeth made this endeavor a breeze for us. Her insight helped shape our decisions and guided us down the right path. She made herself available whenever we needed her, and she never made us feel as if we were a burden. Thank you Elizabeth. You are truly Park Co., Realtors' greatest asset! "
- Ronald Kotrba
" Elizabeth Nelson and Park Co were great to work with. She was very thorough and very knowledgeable in her job. Any questions were answered or addressed within minutes. Very satisfied. "
- Jason Samuelson
" Elizabeth did a great job in several areas. First, she helped us understand the Fargo area and identified what was important to us in deciding where we should buy. She spent time understanding what we liked and presented us homes that aligned with our taste. Lastly, she assisted us in all of the details that come with purchasing a home. Buying a home is hard work and Elizabeth was there to make it as easy as possible! "
- James and Gartha Sipe
" Elizabeth is not only a knowledgeable and timely realtor, but she is also a great person to work with. She always met us with what we needed and took time to connect with our family throughout the process. We've worked with her on two purchases and would recommend her to anyone! "
- Kevin Cronen
" Park Co did a fantastic job all around. First off, our realtor spent 2 years showing us various properties to purchase. When we finally found one, she was able to sell our old house in 1 day. The whole processes went as smooth as possible. Thanks Elizabeth for being great at your job!! "
- Adrian Greiff
" See above "
- Becki Samuelson
" Elizabeth Nelson was unbelievable in selling our home. She was very nice and informative on every question we had. If I ever had to do it again I would chose her hands down ??? "
- Michael Smith
" Elizabeth was great in every step of the process. She made sure all steps of the process went smooth and helped provide a great experience for us. "
- Steven and Cathy Gruba
" Amazing! Every question was answered with in minutes. "
- Tanyalee Smith
" Elizabeth was amazing. We never had to worry about anything during the whole process. "
- Tara Otto
" Elizabeth is the best! "
- Claire Anderson
" I would have to say this is the best experience I have had with a realtor. This is my second home purchase and after we sold our first home with a different realtor company my wife and I had the worst experience ever. But after working with Elizabeth Nelson we have new confidence in a realtor again she was great she made everything so simple and smooth we never felt like we were buying a house. She literally took care of everything for us and found our dream house in one day of searching. She took what we wanted and needed and our budget and showed us several great houses and the one the we bought. So thank you Elizabeth you were amazing. "
- Zachary Otto
" Elizabeth did a fantastic job and everything went slowly. Highly recommend. "
- Larry and Barbara Gilleland
" Eliizabeth Nelson went to great lengths to find just the place I wanted. When she had to be out of town and i last minute wanted another walk thru, she lined someone up from Park Co. immediately. Very conscientious. Thank you "
- Julie Hulne
" Elizabeth did a great job finding our new home and negotiating a fair price! We highly recommend Elizabeth! "
- Andrew McFarlane
Previous
Next