About Park Co., REALTORS®
OUR MISSION
PARK CO., REALTORS® brings life, energy and excitement to the community we love and call home!
---
OUR VISION
As the region's #1 independent real estate company, PARK CO., REALTORS® is a driving force behind attracting and connecting people.
For 65 years, PARK CO., REALTORS® has made our clients top priority. Our goal is to take care of our clients, not only during the purchase or sale of a home, but after the sale. We take great pride in the fact that over 80% of our business comes from previous clients, referrals from previous clients, and community activities.
Our entire team of real estate professionals is dedicated to providing excellent service and with the support of our Client Services Team they are able to focus on their clients. From administrative work to marketing to closing, we are here every step of the way to handle each detail and ensure a smooth and stress-free real estate experience.
---
NO ADDITIONAL FEES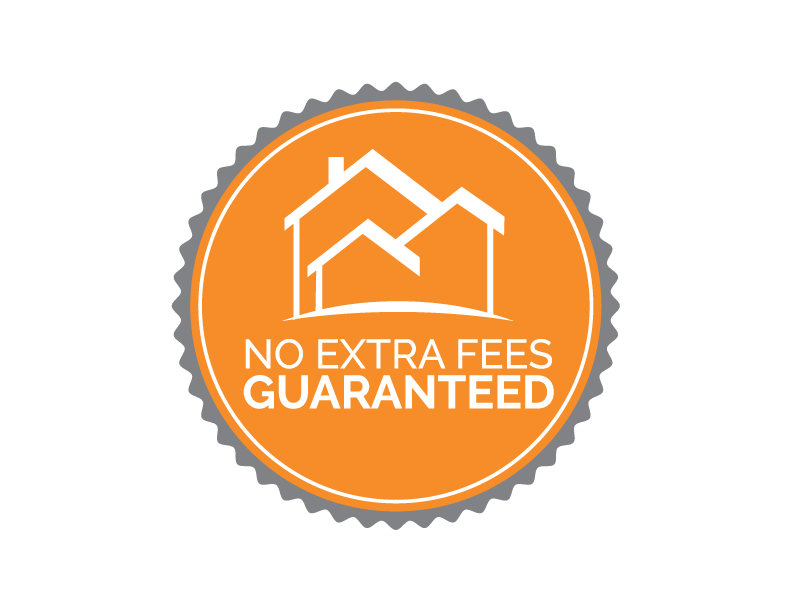 PARK CO., REALTORS® does not charge administration or transaction coordination fees to our sellers or buyers. All of our services for sellers are provided within our brokerage commission at no additional charge. For buyers, we do not charge any fees for signing up with us as a buyer and a buyer's agents commission in generally paid from the seller's proceeds.
---
OUR HISTORY
PARK CO., REALTORS® was organized on January 17, 1956 as Island Park Associates, Inc.
In 1982, PARK CO., REALTORS® joined Better Homes and Gardens Real Estate Service which was later acquired by GMAC Home Services. As they grew, the company developed their own systems for real estate services and no longer needed to rely on support from a franchise. In June 2005, PARK CO., REALTORS® once again became an independent residential real estate company.
In 2002, PARK CO., REALTORS® opened a location in West Acres Shopping Center in Fargo. The Home Information Kiosk was staffed during mall hours and offered customers a convenient location to look at homes and discuss their real estate needs. In 2017, the Home Information Koisk was remodeled and renamed Park West Kiosk.
In 2005, PARK CO., REALTORS® expanded once again to add mortgage services. While they encourage buyers to find the lender that best fits their needs, Park Mortgage located at 4170 41st Ave Ste 102, Fargo offers clients the convenience of one-stop shopping from a company they know and trust.
In 2015, PARK CO., REALTORS® expanded again with the addition of Park Co. Commercial for commercial real estate needs, located at 4170 41st Ave Ste 102, Fargo.
Since 1991, PARK CO., REALTORS® has been the number one residential real estate company in Fargo, Moorhead, and surrounding area. In a market of more than 60 companies, PARK CO., REALTORS continues to work with more home buyers and sellers than any other company in the area.
PARK CO., REALTORS® is interwoven in the history of Fargo. Our corporate office at 4170 41st Ave Ste 102, Fargo provides access to all major roadway arteries. We support a community that has supported us for over 60 years. It is because of this strong tie to the area that PARK CO., REALTORS® has sustained and will continue to grow as the right people for the right move.
---
THE POWER OF PARK
RECOGNIZED AS A LEADER, LOCALLY AND NATIONALLY, IN THE BUSINESS, AND REAL ESTATE COMMUNITY.
PARK CO., REALTORS® has maintained the #1 market share for over 27 years.
In 2019, 2018, 2017, 2016, 2015, 2014, 2013, and 2012, PARK CO., REALTORS® was named to the Largest Independents List by REAL Trends.
In 2019, 2018, 2017, and 2016, PARK CO., REALTORS® was named to the Top 100 Leading Real Estate Companies of the World Affiliates by REAL Trends.
In 2019, PARK CO., REALTORS® was named on the Up and Comers List by REAL Trends.
In 2019, 2018, 2017, & 2016 PARK CO., REALTORS® was voted The Best Real Estate Company by LocalsLoveUs.com
In 2017, PARK CO., REALTORS® was named the #1 real estate company in North Dakota by REAL Trends 500 Market Leaders.
In 2017, 2014, & 2012, PARK CO., REALTORS® was selected as a finalist for the Fargo Moorhead West Fargo Chamber of Commerce Business of the Year Award.
In 2019 & 2018, PARK CO., REALTORS® was named by RISMedia as a "Top 1,000 Power Broker Firm!"
In 2017, 2016, & 2015, PARK CO., REALTORS® was voted Best Real Estate Company by Design and Living Magazine readers.
In 2016, PARK CO., REALTORS® was named one of the Top 50 Most Generous Companies by the United Way of Cass Clay.
In 2016, PARK CO., REALTORS® was awarded the All Star Award by Constant Contact for high customer engagement.
In 2015, 2014, 2013, 2012, and 2011, PARK CO., REALTORS® was voted the Best Real Estate Company in the Best of the Red River Valley presented by The Forum.
In 2013 & 2012, ParkCompany.com was ranked the #1 real estate website in the country in the Real Estate Online Performance Rankings by REAL Trends.
In 2012, PARK CO., REALTORS® was ranked as one of the Top Firms Ranked by Closed Transactions Per Office by REAL Trends.
In 2012, PARK CO., REALTORS® was named to the Top Five-Year Movers list by REAL Trends.
Since 1998, the company has been named several times as a RIS Media Power Broker and to the REAL Trends 500 list, an annual research report identifying the country's top 500 largest and most successful residential firms.
The Cartus Broker Network has awarded PARK CO., REALTORS® the Five Star Award for 7 consecutive years for meeting or exceeding outgoing broker-to-broker referral closing objectives.
---
LOCAL, STATE, & NATIONAL LEADERSHIP
One in five PARK CO., REALTORS® agents is involved in at least one leadership position.
FMAAR (Fargo Moorhead Area Association of REALTORS®) | Local Involvement
NDAR (North Dakota Association of REALTORS®) | State Involvement
MAR (Minnesota Association of REALTORS®) | State Involvement
Dave Lanpher | Strategic Thinking Committee Member | Finance Committee Member
Willy Jacobson | MAR Professional Standards Committee
NAR (National Association of REALTORS®) | National Involvement
Ben Schroeder | Data Strategies Committee Member
Dave Lanpher | Real Property Valuation Committee Member
Dewey Uhlir | NAR Region 8 Vice President Elect | Stat & Local Issues Policy Committee
Testimonials
" I thought that Elizabeth really work hard with us, we weren't the easy to find the perfect house. But, she earned her money on this one "
- David Dynes
" Elizabeth Nelson was unbelievable in selling our home. She was very nice and informative on every question we had. If I ever had to do it again I would chose her hands down ??? "
- Michael Smith
" Elizabeth was amazing. We never had to worry about anything during the whole process. "
- Tara Otto
" Elizabeth was beyond amazing. We couldn't have asked for a better experience for our first home purchase. She answered all of our question and concerns, led us through our first home buying experience with patience. There was constant communication and positive energy about the whole process. Absolutely loved her and would recommend her to anyone!! "
- Mckenna Ohm
" Elizabeth Nelson was a fantastic agent. She always made us feel like we were her No. 1 clients. She was consistently prompt to reply, thoughtful, respectful and extremely helpful. Her expertise was highly valued and we leveraged it often during the entire process, from the initial point of contact straight through to closing -- and the myriad steps between. Buying a house is naturally daunting, but Elizabeth made this endeavor a breeze for us. Her insight helped shape our decisions and guided us down the right path. She made herself available whenever we needed her, and she never made us feel as if we were a burden. Thank you Elizabeth. You are truly Park Co., Realtors' greatest asset! "
- Ronald Kotrba
" My realtor did a wonderful job facilitating my transaction. I feel confident there will be no issues. "
- Sarah Sonnenberg
" I would have to say this is the best experience I have had with a realtor. This is my second home purchase and after we sold our first home with a different realtor company my wife and I had the worst experience ever. But after working with Elizabeth Nelson we have new confidence in a realtor again she was great she made everything so simple and smooth we never felt like we were buying a house. She literally took care of everything for us and found our dream house in one day of searching. She took what we wanted and needed and our budget and showed us several great houses and the one the we bought. So thank you Elizabeth you were amazing. "
- Zachary Otto
" See above "
- Becki Samuelson
" Elizabeth is so wonderful to work with. She is organized, knowledgeable & very patient. We appreciate her hard work in helping us find a new home and selling our current home-all in a 2 month time frame! We could not recommend her more to potential buyers & sellers. "
- Byron Snider
" Elizabeth was great in every step of the process. She made sure all steps of the process went smooth and helped provide a great experience for us. "
- Steven and Cathy Gruba
" Elizabeth is the best! "
- Claire Anderson
" Elizabeth Nelson and Park Co were great to work with. She was very thorough and very knowledgeable in her job. Any questions were answered or addressed within minutes. Very satisfied. "
- Jason Samuelson
" Elizabeth did a great job. Outstanding "
- Valrie Putney
" We would personally like to thank Elizabeth Nelson for all of her hard work. From day one she put us at ease with a move from out of state. She guided us through every step of the process and took excellent care of us like family! "
- Amanda Rucinski
" Elizabeth did a great job finding our new home and negotiating a fair price! We highly recommend Elizabeth! "
- Andrew McFarlane
" Amazing! Every question was answered with in minutes. "
- Tanyalee Smith
" Elizabeth did a fantastic job and everything went slowly. Highly recommend. "
- Larry and Barbara Gilleland
" We really enjoyed having Elizabeth for both of our home purchases in the last 3 years. She is very personable. She is really there to help you and support you through the process. I would definitely recommend her to others. "
- Jenna Cronen
" Park Co did a fantastic job all around. First off, our realtor spent 2 years showing us various properties to purchase. When we finally found one, she was able to sell our old house in 1 day. The whole processes went as smooth as possible. Thanks Elizabeth for being great at your job!! "
- Adrian Greiff
" Elizabeth is not only a knowledgeable and timely realtor, but she is also a great person to work with. She always met us with what we needed and took time to connect with our family throughout the process. We've worked with her on two purchases and would recommend her to anyone! "
- Kevin Cronen
" Elizabeth did a great job in several areas. First, she helped us understand the Fargo area and identified what was important to us in deciding where we should buy. She spent time understanding what we liked and presented us homes that aligned with our taste. Lastly, she assisted us in all of the details that come with purchasing a home. Buying a home is hard work and Elizabeth was there to make it as easy as possible! "
- James and Gartha Sipe
" Eliizabeth Nelson went to great lengths to find just the place I wanted. When she had to be out of town and i last minute wanted another walk thru, she lined someone up from Park Co. immediately. Very conscientious. Thank you "
- Julie Hulne
" Park Co Realty was Amazing to work with. Elizabeth was very helpful and really listened to us and our desires in finding the perfect home. She was friendly and very knowledgeable about what to look for in new construction and how to navigate the home buying process. This is my 4th home purchase, and by far, the most pleasant experience in home buying. "
- Michele Waldera
" Elizabeth is very knowledgeable and was able to answer all our questions. She gave solid feedback when asked and her straightforward approach/response to some of our aggressive proposals was appreciated. At end of the buying & selling process, our negotiation strategy was a success and we achieved our outcome of all (3) parties closing in 5-6 week timeframe! Thanks Elizabeth! "
- Jeremy Majerus
" Elizabeth was the best realtor I could have asked for. She was available to answer any questions I had at the drop of a hat. She gave her professional opinion while viewing houses and helped me make the best real estate choice for my circumstances. "
- Nicole McCullough
Previous
Next